A Show with Over 70 Years of History
---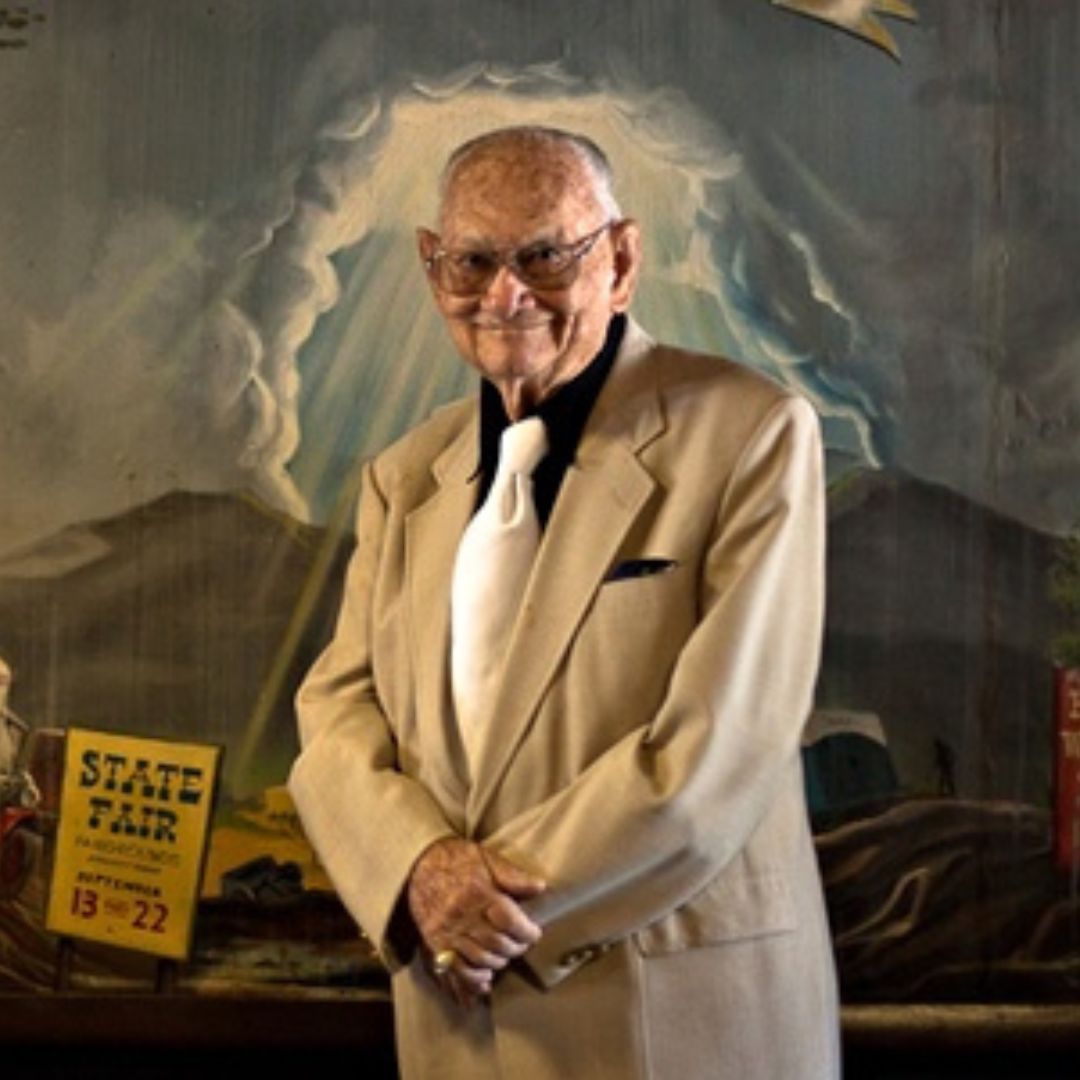 With roots dating back to the 1940s, World of Wonders is the longest touring fairgrounds show in America. "King of the Sideshow" Ward Hall left home in 1946 at the age of 14 to pursue his dream of performing in the circus. While his father predicted he'd be back in a couple of weeks, Hall never returned. He traveled the country for the next 70-some years, becoming one of the most successful carnival and circus showmen in American history. Not only did Hall attain his goal of becoming a circus performer, but as the founder of World of Wonders, he helped other performers from all walks of life achieve their dreams.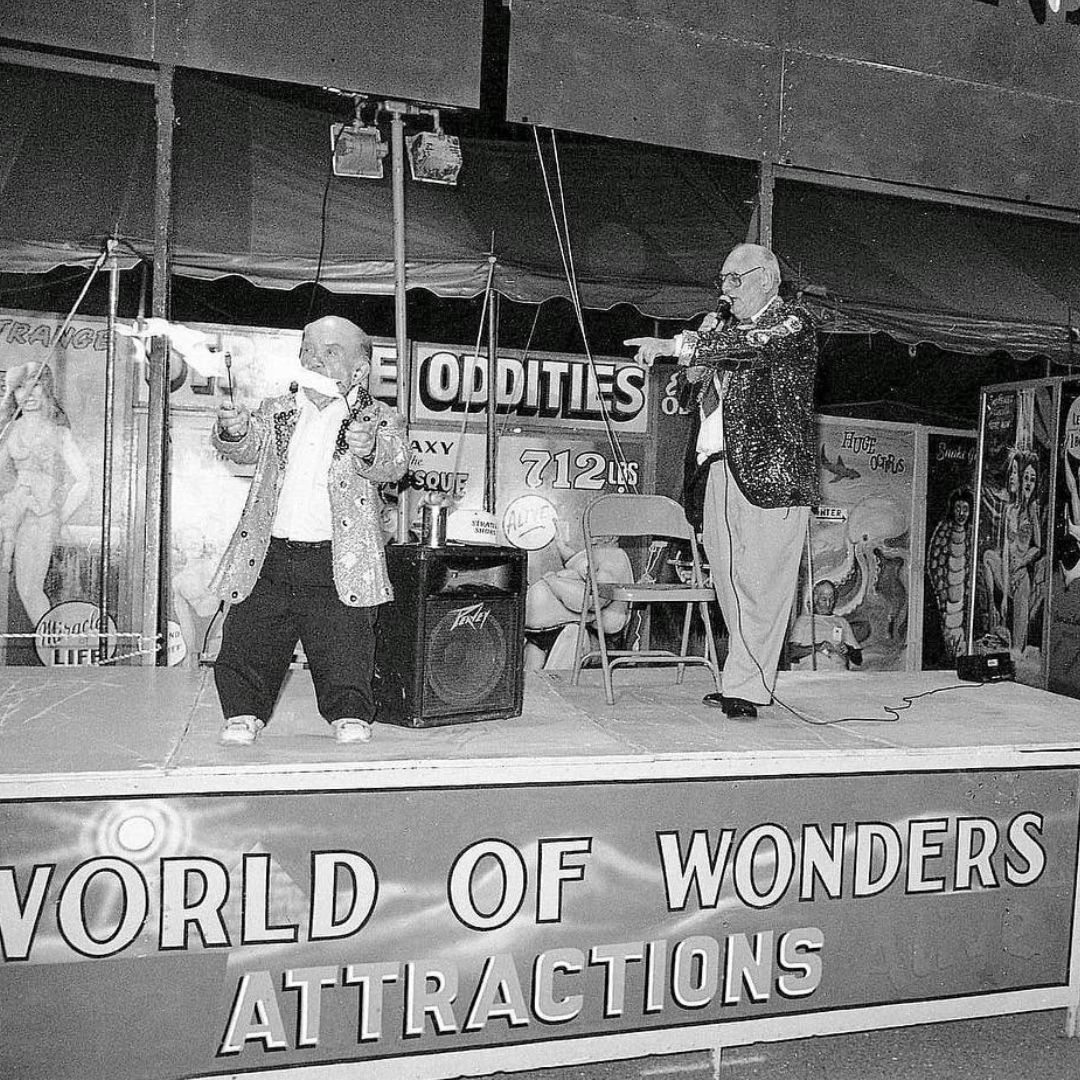 Hall bought his first sideshow in 1951, establishing the foundation for what would become a legendary and highly respected carnival and circus staple throughout the United States. World of Wonders would go on to be the feature of a Smithsonian Institution Exhibition; the subject of several major motion pictures and documentary films; and one of the most-extensively covered media stories in the amusement business.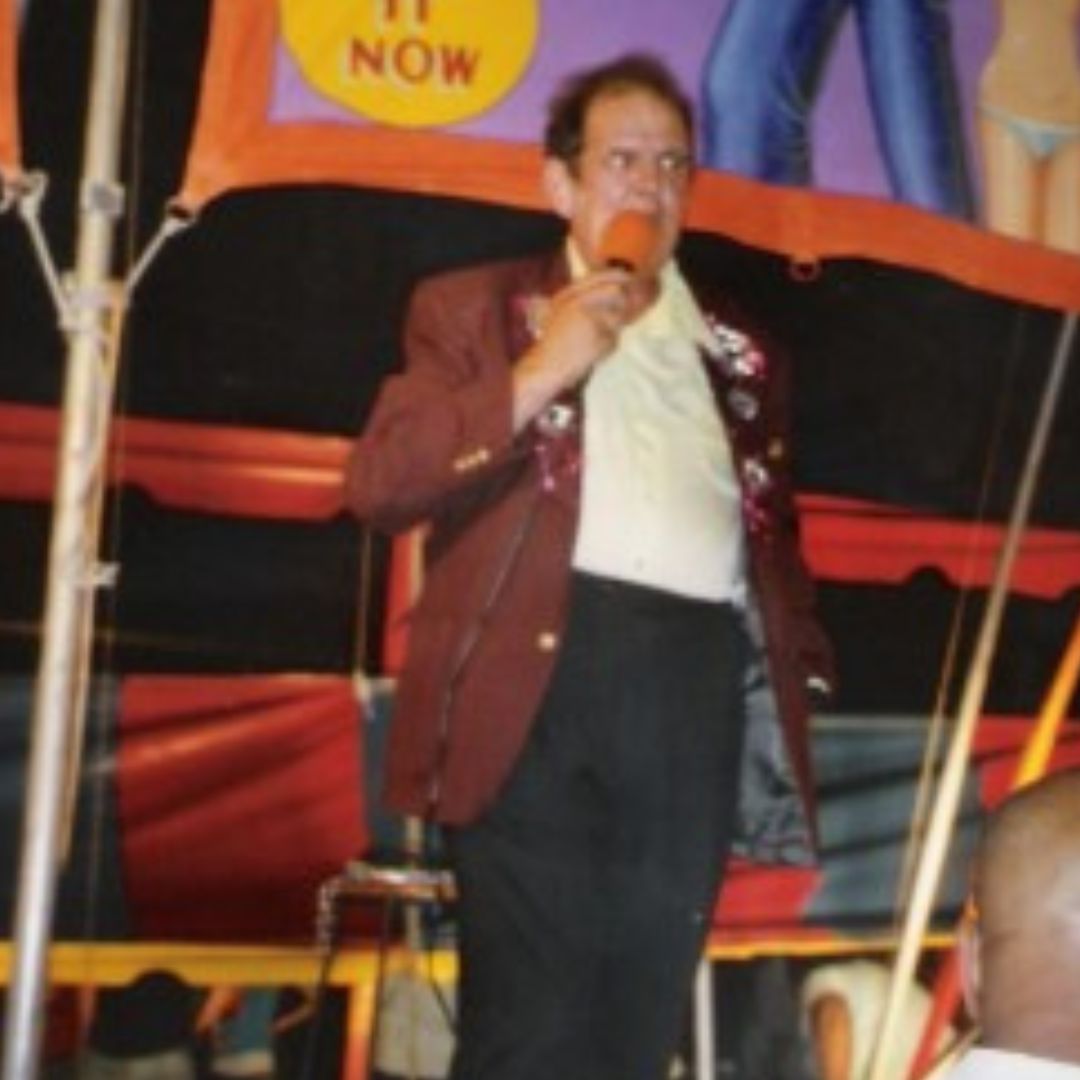 Young and ambitious entrepreneur C.M. Christ joined Hall's show in 1966, eager to travel and learn as much as he could about show business. The two shared a love of entertainment and stage performance, as well as the amusement business in which they would both eventually become legends. Following the sudden death of Hall's first business partner, Christ turned over his life savings to join forces with Hall in creating the World of Wonders Show. Together, the two worked with a common purpose of creating memories and excitement for families and event patrons as they toured the U.S., Mexico and Canada. Additionally, they shared a passion for training and developing the hundreds of aspiring performers who traveled with the show over several decades.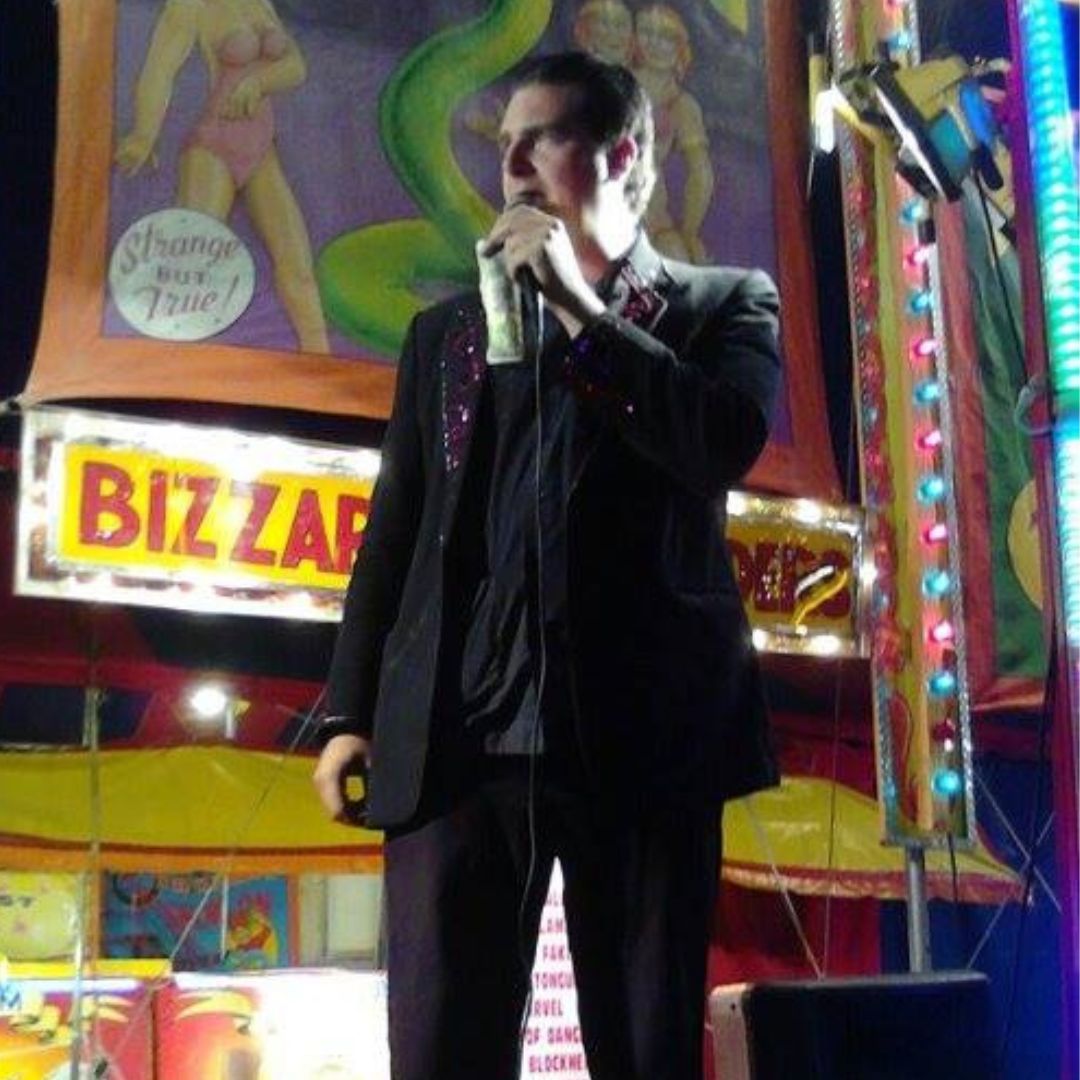 One of those aspiring performers was Tommy Breen, who joined the show in 2005. Breen too dreamt of running away with the circus as a child, so much so, that he taught himself to swallow swords as a high school student and sharpened his show business chops by earning a film degree at Rutger's University in New Jersey. As Hall neared retirement, Christ was committed to keeping the show on the road. Meanwhile, Breen's love of performing for fair and festival audiences and life on the road only intensified.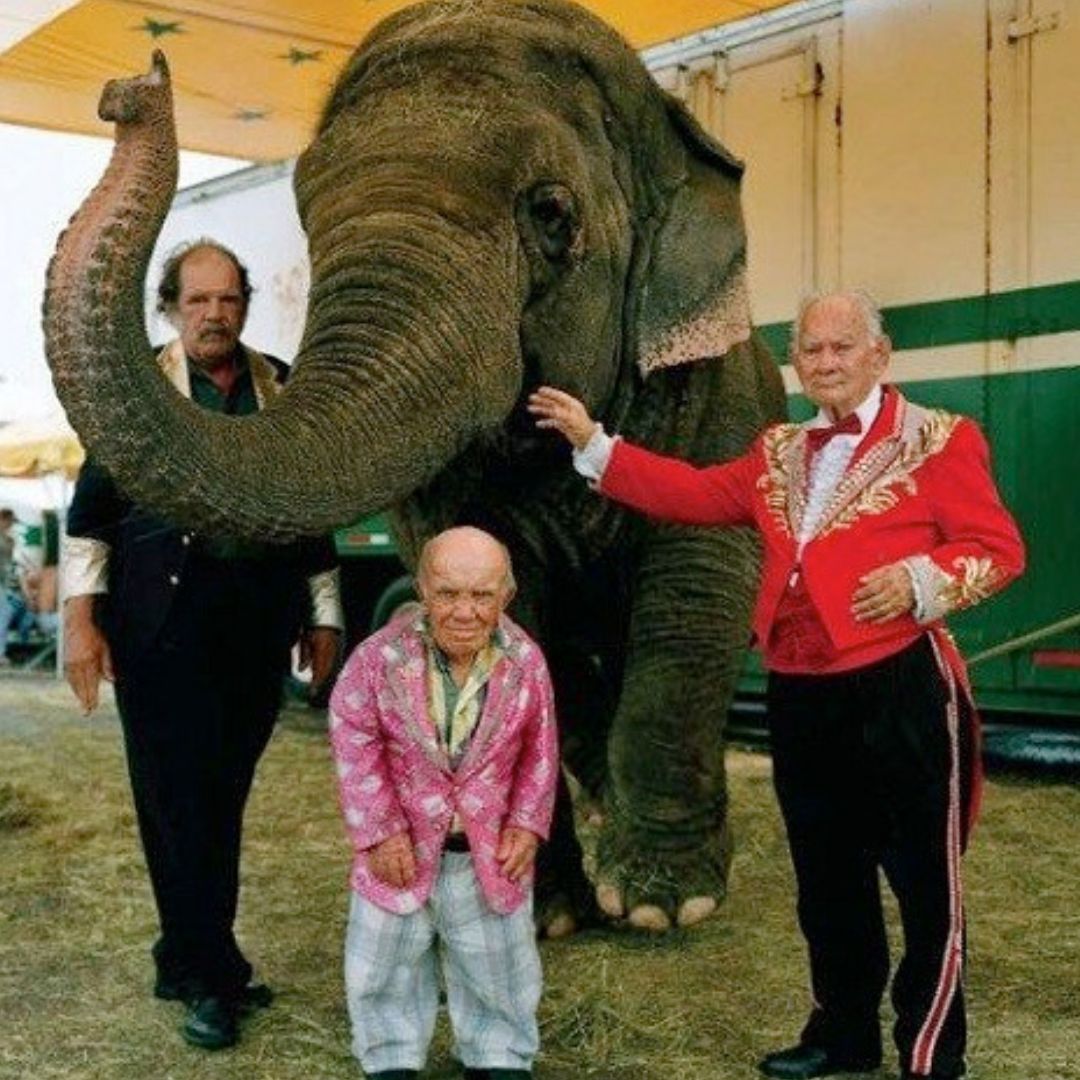 In 2010 Tommy Breen became partners with Hall and Christ in owning World of Wonders, with Breen managing the traveling cast of performers on the road, while Christ and Hall managed bookings, routings and administration from "Showtown U.S.A." Gibsonton, Florida. In 2016, Breen purchased the show and became the sole owner of the World of Wonders, while Hall and Christ retired full-time to Gibsonton, Florida. In 2018, after an absolutely incredible lifetime in show business, Ward Hall passed away. C.M. Christ was inducted into the Sideshow Hall of Fame in 2022 and continues to live in Gibsonton.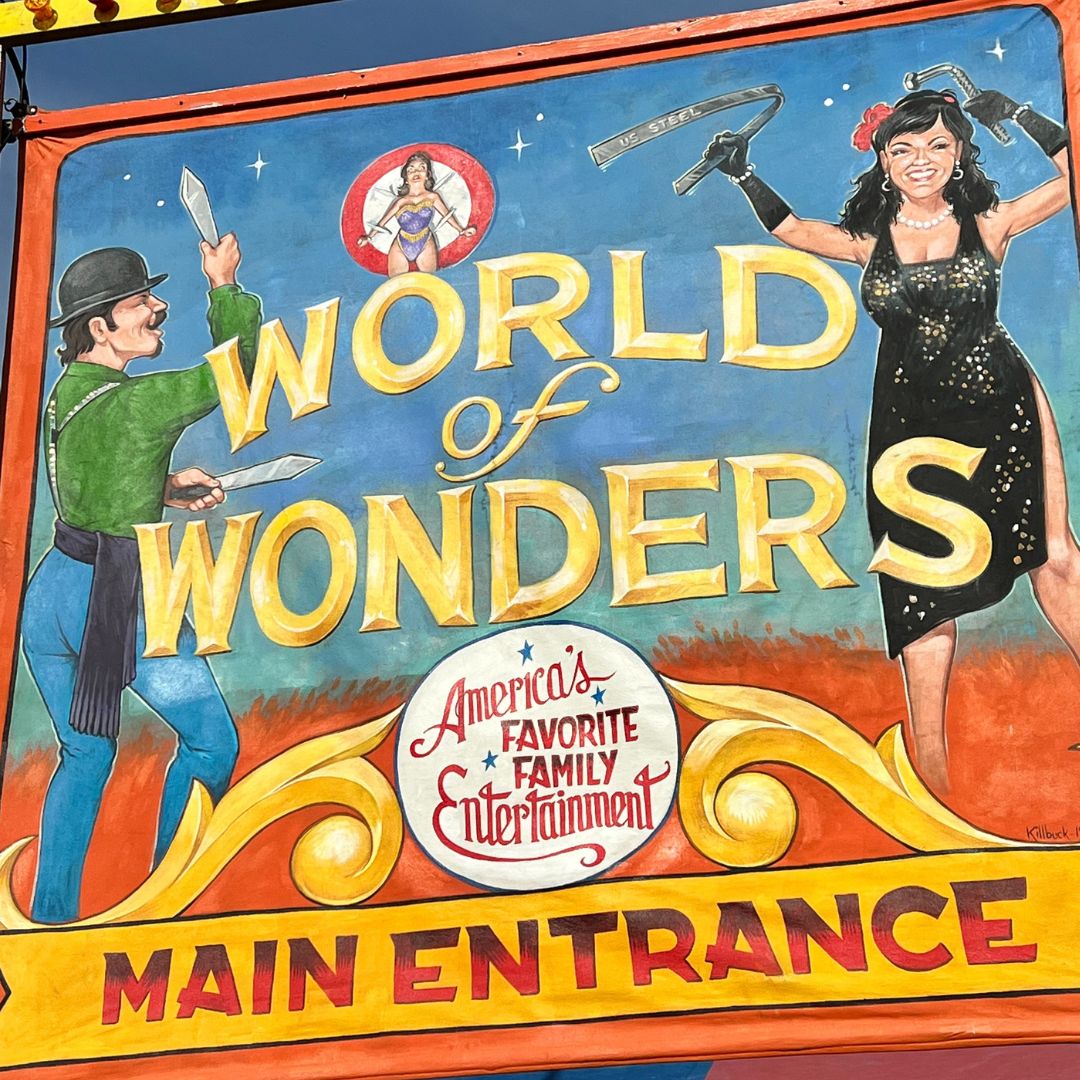 World of Wonders Entertainment Experience has evolved into a modern and unique family variety show rooted in the traditions Ward Hall and C.M. Christ laid the groundwork for decades ago. The attraction now includes an updated rendition of the historic 10-in-1 fairgrounds show, offering a diverse cornucopia of circus, comedy, magic, midway, variety and vaudeville.